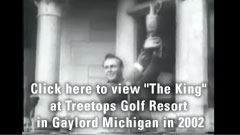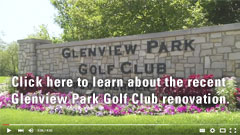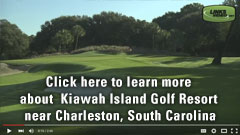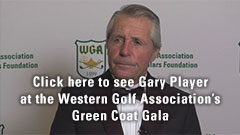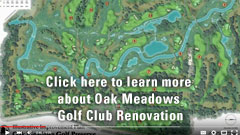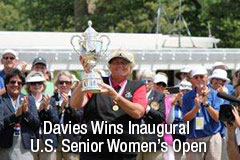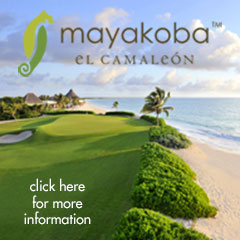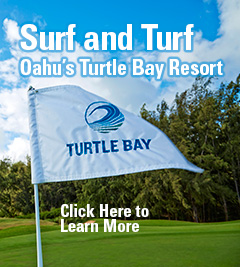 In The News
Thu, 21 Mar 2019 11:46:18 GMT

Patrick Reed, Jason Day, Sergio Garcia and Jon Rahm are among the early starters as the final leg of the Florida Swing begins at Innisbrook.
Thu, 21 Mar 2019 01:21:00 GMT

Editor's note: In the April issue, in the last story Dan Jenkins did for Golf Digest before his death at 90, he introduced our Greatest of All Time Invitational—The GOAT. In the May issue and online daily from March 20 through April 3, Senior Writer Guy Yocom is documenting the 30 match-play results leading to the final at Pebble Beach. To the surprise of no one, Hogan's first act upon arriving at the tee was to fix his withering "blue blades" glare upon Koepka, hoping—expecting—Koepka to slink away, intimidated.
Wed, 20 Mar 2019 20:00:00 GMT

Noor Ahmed has seldom gone unnoticed in her life, first impressions generally her bane. Ahmed, an American Muslim, has experienced the gamut of them, from indifference and curiosity to hostility and racism. Whatever connotations one assigns to a hijab, a traditional head covering for Muslim women, they would do well to avail themselves of a second impression of Ahmed.
Wed, 20 Mar 2019 18:26:00 GMT

For the first time since 2006, golf fans had something to hold them over until the Masters this winter with the rescheduling of the Players Championship. With that said, the Masters still can't get here soon enough, and it will always signal the beginning of golf season, specifically for those who live in cold-weather areas of the country. The sights and sounds at Augusta National kick off the year in a way that no other tournament can, and this year's edition of the Masters promises to be a special one.
Wed, 20 Mar 2019 21:26:11 GMT

Preparation for the Bank of Hope Founders Cup has changed dramatically for Stacy Lewis. Playing just her second LPGA event since becoming a mother, Lewis attended a parents meeting this week. "After the meeting, we were sitting there talking about our kids' poop, so the conversations have changed a lot," Lewis cracked.
Wed, 20 Mar 2019 15:32:00 GMT

Some people wait their entire lives and still never record a hole-in-one, but President George W. Bush only had to wait 72 years. Right on par. The 43rd President of the United States recorded his first hole-in-one Wednesday at the Trinity Forest Golf Club, according to his Instagram page.
Wed, 20 Mar 2019 17:05:20 GMT

It's safe to say at this point anyone in Dustin Johnson's family should avoid a house with stairs. Two years ago, Johnson suffered a back injury on the eve of the Masters when he slipped and fell going down a staircase in his rental house in Augusta, Ga. He withdrew from the tournament the following day despite entering the week as the heavy favorite to win. Sunday night, it was Johnson's brother (and caddie), Austin, who stumbled while going up a set of stairs in their rented house after the final round of the Players Championship at TPC Sawgrass.
Wed, 20 Mar 2019 14:50:35 GMT

The USGA has restored an old rule that offers a U.S. Open exemption to any player who wins multiple full-FedExCup point events in the year leading up to the event. A multiple-win exemption was previously offered to players until 2012, when the organization instead opted to exempt the top 60 in the Official World Golf Ranking the month before the tournament. The specifics received some attention last season, when Kizzire won his maiden PGA Tour event at the Mayakoba Golf Classic in November 2017 and added the Sony Open title two months later.
Wed, 20 Mar 2019 21:59:09 GMT

LPGA chimed in with a women's sports empowerment videos campaign of its own. Women's sports empowerment videos are all the rage these days, and rightly so, because very few developments in our culture over the last few decades have been met with such universal approval as the rise of girls and women in sports. It was just a matter of time before the LPGA, the oldest continuing women's professional sports organization in the United States, now in its 70th season, chimed in with a video campaign of its own. The theme is "Drive On," and the first video is a montage of girls and young women, some of them working out or playing a sport, others appearing as part of their everyday lives, interspersed
Wed, 20 Mar 2019 16:46:26 GMT

Our expert picks this week, just like every week, includes a PGA Tour caddie offering insight from the range and putting green of this week's Valspar Championship, thanks to our partnership with The Caddie Network; two of the most respected fantasy golf experts, Pat Mayo of DraftKings and Brandon Gdula of FanDuel; and Columbia University senior lecturer and Ph.D. Lou Riccio, who uses predictive analysis and modeling to forecast winners in golf. Though the field isn't as strong as last week's, it's still pretty impressive given where the Valspar Championship lands on this year's calendar—just after the Players and right before the WGC-Dell Match Play.
The information on this news feed is gathered using RSS feeds from news.search.yahoo.com/news.
GOLFChicago magazine is not responsible for the accuracy of this content. Advertisements on this news feed and pages linked from there are not affiliated with GOLFChicago magazine.