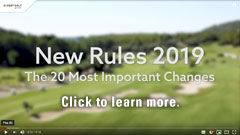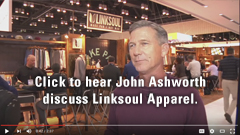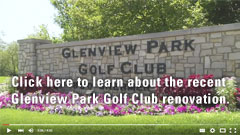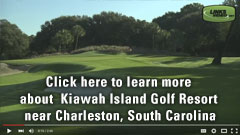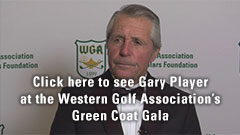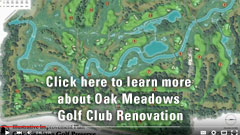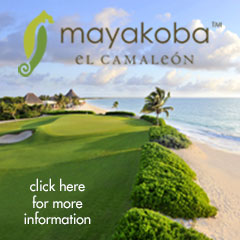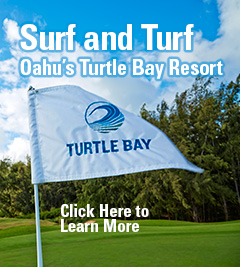 In The News
Thu, 23 May 2019 23:06:34 GMT

Jordan Spieth, coming off his first top-20 finish of the season, is in contention after a 5-under 65 in the first round. He's a shot back of leader Tony Finau.
Fri, 24 May 2019 00:43:59 GMT

Jennifer Song, Sweden's Anna Nordqvist and England's Bronte Law each shot 6-under-par 65 on Thursday to share a one-stroke lead atop a crowded leaderboard at the Pure Silk Championship in Williamsburg, Va. Five players, led by world No. 8 Brooke Henderson of Canada, shot 66 at the River Course at Kingsmill Resort to share fourth place. American Angel Yin is another stroke back to hold ninth alone, with a crowd of 19 -- including world No. 2 Minjee Lee of Australia and No. 5 Nasa Hataoka of Japan -- tied for 10th at 3 under.
Thu, 23 May 2019 05:00:00 GMT

Four shots separated the top three players at the boys Class B state golf championship held Wednesday at Elks Country Club in Columbus. One of those three was Scotus Central Catholic senior Bryce VunCannon. Elkhorn Mount Michael's Luke Gutschewski was the only player in the 74-member tournament field that navigated his way around Elks under par. The sophomore shot a 1-under 71 and took individual state championship honors.
Wed, 22 May 2019 20:55:00 GMT

One leaves the TV on ESPN. The other, Fox News. A perfect day for Nick Hardy involves hitting balls, eating, chipping, eating, putting, eating and watching his beloved Cubs. The Northbrook native is brawny and clean-cut, a grinder on the course and sports nut away from it. Dylan Meyer's perfect day involves reminiscing about mixing tracks in under-21 clubs (Twitter handle: @DJ_DFunk) and working on a speech that will launch his presidential candidacy in a few decades (#AmericaWinsWithMeyer). His golf practice sessions are legendary — for being short. At Illinois, Hardy recalled, "Dylan would hit 20 perfect shots, a few chips and say: 'I'm done, guys.' Then he'd go sit on the couch and eat some
Wed, 22 May 2019 18:09:07 GMT

Never mind how they'd manage the rough or fast greens—the sheer length of Bethpage Black would overwhelm an average golfer
Wed, 22 May 2019 23:32:06 GMT

Our updated weekly pre-tournament ranking (with Vegas odds) of the golfers most likely to win the 2019 U.S. Open at Pebble Beach.
Wed, 22 May 2019 18:21:08 GMT

President Trump's love of golf has already cost taxpayers at least $102 million in extra travel and security expenses.
Fri, 24 May 2019 01:11:06 GMT

PITTSFORD, N.Y. (AP) — Scott Parel took advantage of ideal scoring conditions Thursday morning to shoot a 4-under 66 and take the first-round lead in the weather-delayed Senior PGA Championship. The gusting afternoon wind, which buffeted flags and shook hospitality tents across Oak Hill Country Club's East Course, hadn't yet fully arrived when Parel closed with birdies on the par-4 17th and 18th. Retief Goosen, Marco Dawson and Ken Tanigawa were a stroke back. The round was completed just before 9 p.m., about a half-hour after the sun set, and 14 hours after the first group teed off. The long day was the result of late-morning thunderstorms that caused a delay of 2 hours, 15 minutes. Parel also
Thu, 23 May 2019 01:31:54 GMT

Trailing in four of five matches on the back nine, Duke knew there was plenty of time in what became the longest day in the NCAA Women's Golf Championship. Duke sent three of those matches to extra holes, won two of them and walked away with a seventh NCAA title. Miranda Wang won the decisive match on the 20th hole when Letizia Bagnoli of Wake Forest tried to hit a fade around a tree with a fairway metal and pulled it into a creek.
Thu, 23 May 2019 02:24:00 GMT

"They're trying to play their way onto the LPGA Tour so a lot of these girls have been out there before, may have lost their card in the last year or so and are trying to get their way back. Or you've got a lot of young aspiring professionals that have just turned pro out of college and have been out on the Symetra Tour for a year or two and are trying to play their way out onto the tour," Beverly said.
The information on this news feed is gathered using RSS feeds from news.search.yahoo.com/news.
GOLFChicago magazine is not responsible for the accuracy of this content. Advertisements on this news feed and pages linked from there are not affiliated with GOLFChicago magazine.